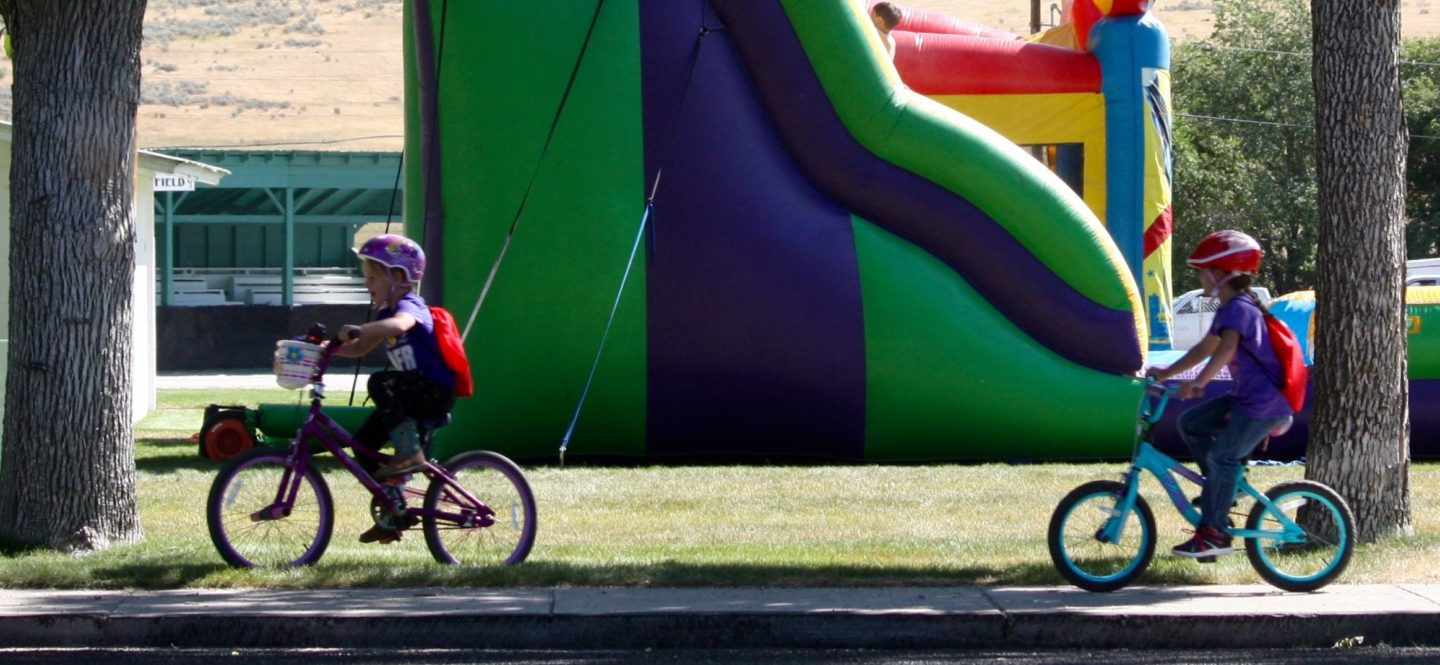 A fun and educational day for all ages, this year's annual Bike Rodeo and Safety Day was held August 24th, 2019.
The Portneuf Air and Rescue helicopter kicked off the event in a dramatic fashion by landing in the middle of the ball field where little kids (as well as a few grown-up kids) had the rare opportunity to sit in the pilot's seat.
The PSI truck, the McCammon fire trucks and the Bannock County Ambulance and Sheriff were on hand for demonstrations and questions. Everyone had the chance to get up-close to these vehicles and to learn more about the people who work in these important positions in our community.
To round out the fun, there was a huge slide and bouncy-house and lots of giveaways and treats.
Sherri Bordeaux of the McCammon Action Council and City Clerk of McCammon, says the event is growing every year and Idaho Fish and Game and Union Pacific among others are planning to be involved in 2020.
If you or your company or organization are interested in participating in this or other upcoming events, please contact Sherri Bordeaux at the City Office.